23rd Nov
Flu vaccinations for 50 to 64 year olds
Following the government announcement that 50 to 64 year olds will be able receive a free flu vaccination from 1 December the practice is working to make this available to newly eligible patients as early in December as we can.
As soon as we have supplies of the vaccine available we will contact patients aged 50 to 64 to offer you an appointment. If you fall within this age group and are not in one of the eligible 'at risk groups' please do not contact the practice to book an appointment as we are not yet able offer you a definite date or time.
We are continuing to provide flu vaccinations to over 65s, under 65s with certain long-term medical conditions, pregnant women and young children. If you are in one of these eligible groups and have not yet had your flu vaccine please contact the practice as soon as possible to book an appointment.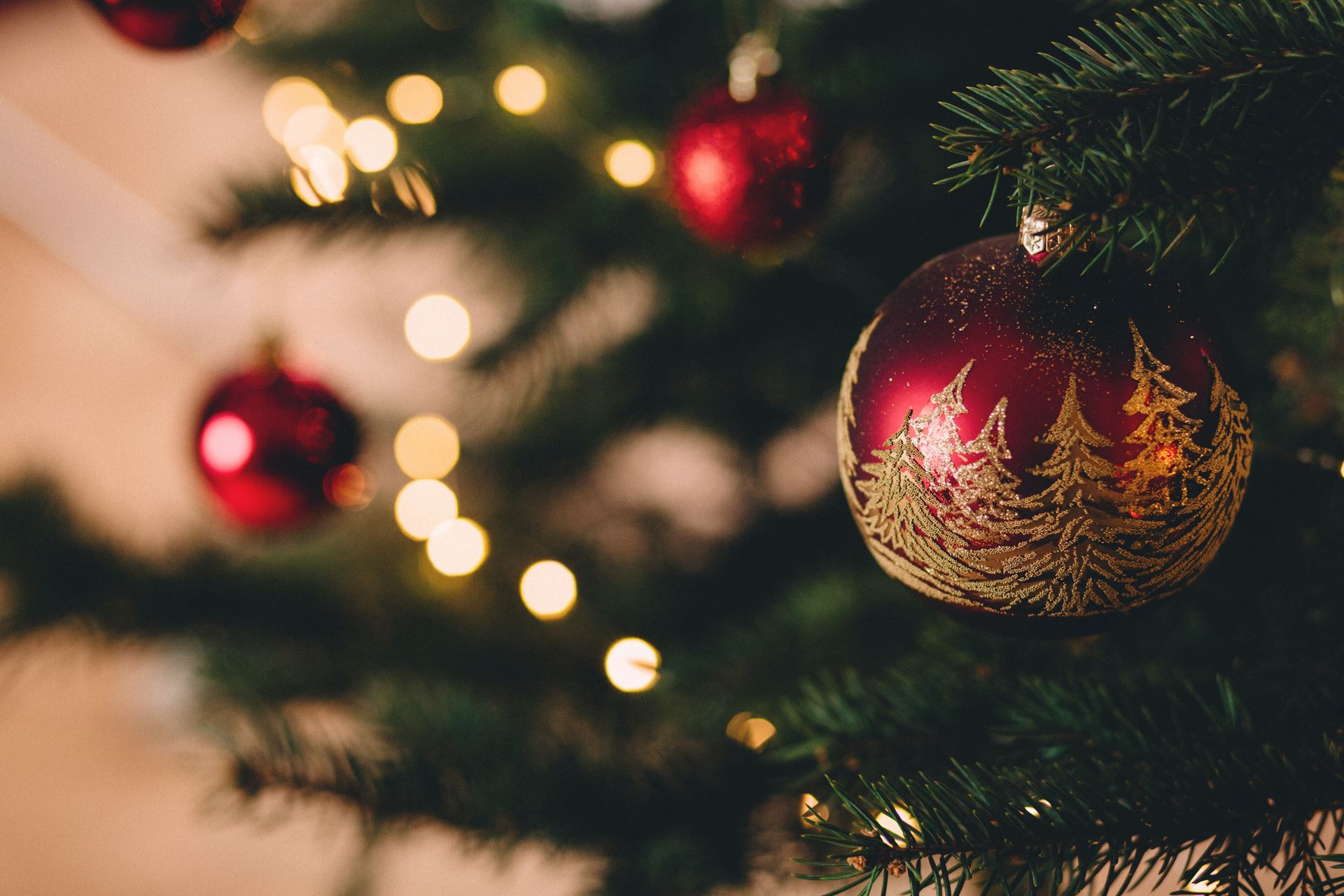 4th Nov
Christmas Opening Hours
Thursday 24th December - Normal Hours
Friday 25th December - CLOSED
Saturday 26th December - CLOSED
Sunday 27th December - CLOSED
Monday 28th December - CLOSED
Tuesday 29th December - Normal Hours
Friday 1st January 2021 - CLOSED
Saturday 2nd January - CLOSED
Sunday 3rd January - CLOSED
Monday 4th January - Normal Hours
23rd Jul
Flu Season 2020
The Grove Medical Centre will be vaccinating patients against flu during the upcoming Flu season.
Our staff are working very hard to provide a safe plan for managing the flu clinics and are taking extra precautions due to the ongoing COVID pandemic.
Due to problems with the delivery of Flu vaccinations from some suppliers, we have been forced to separate our clinics as detailed below:
All patients over the age of 65 – Flu clinics will be held from the beginning of September (Exact dates TBC)
Patients under the age of 65 and in an at risk group – Flu clinics will be held from the beginning of October (Exact dates TBC)
Children (Nasal Spray) – Expected delivery date TBC
We envisage that these will be booked clinics instead of the 'walk in' clinics that we have run over the past few years. Once the dates have been finalised for the clinics, we will make contact with all eligible patients via text, email or letter to advise of the booking process.
Please check back on this page for any updated information.
Keep well and stay safe.
9th Jul
Associate GP
The surgery would like to welcome Dr Chandegra who joined us on the 10th June 2020 And Dr Al MMoshe on the 6th July 2020
30th Apr
Eye Problems
Patients with any eye problems/concerns please see link below
Patients can start an online call using the button on the webpage if they have eye problems.
16th Mar
Coronavirus Update 23.03.2020
Due to ongoing developments with Coronavirus, we have made the decision to change our appointment system and other processes for the protection of our staff and patients.
PLEASE DO NOT COME TO THE SURGERY IF YOU HAVE A ROUITNE GP BOOKED
We are no longer booking routine GP appointments. All patients that have a routine or follow up GP appointment booked will be contacted to cancel their appointment, or where possible, have the appointment converted to a telephone appointment.
We are operating a triage service. Appointments will be released at 8am every morning and a GP will call patients back to discuss their problem and book in a face to face review if required.
All Nurse afternoon appointments will be cancelled. Nurses will continue to see patients in the morning for routine queries but appointments for wound care and child imms may be prioritised.
We will only be offering a limited number of afternoon emergency GP appointments. We recommend that you do not call at 1.30pm unless medically urgent.
As we are trying our very best to limit patient traffic within the surgery, Patients will not be allowed to enter the Practice in the afternoon unless required to do so by a triaging GP.
We will divide the Practice into two areas every afternoon, one area for patients with urgent respiratory problems and one area for patients with urgent non-respiratory problems. This is to reduce risk of any potential spread of viruses.
Patient queries can be emailed to – thegrove@nhs.net or please call reception on 02035383959 if you would prefer to speak with a member of staff.
We recommend that any patient not signed up for online prescription ordering to do so immediately. This will enable you to request and track your prescriptions. You can register via:
NHS APP https://www.nhs.uk/using-the-nhs/nhs-services/the-nhs-app/ or
Patient access - https://www.patientaccess.com/
Please note:
You will need to fill out our Patient access form and provide photo ID and proof of address to validate your account for access to your coded record
If registering with NHS App, you can validate your account using your mobile phone camera
We also request that you nominate a pharmacy that you would like to collect the medication from. We will send your medication direct to them.
You can also request prescriptions and repeat medical certificates via our website or by email.
Repeat Medical Certificate request
You can only request a repeat certificate. First requests would need to be triaged.
If emailing your requests, please include your name, DOB, preferred email account, details of your problem and the period you area requesting the medical certificate for. Please not, med certs will be emailed back to patients.
Prescriptions
If emailing your requests, please include your name, DOB, Medication required and preferred pharmacy for us to send the prescription to.
We are very sorry for any inconvenience this may cause.
As the guidance will continue to change, we will adapt our processes accordingly. Keep checking back for further updates.
Easy Read Information
19th Feb
Coronavirus (COVID-19)
The NHS in Hertfordshire and Public Health England (PHE) are extremely well prepared for outbreaks of new infectious diseases. The NHS has put in place measures to ensure the safety of all patients and NHS staff while also ensuring services are available to the public as normal.
The risk to the general public is moderate. If you have arrived back to the UK from mainland China, Thailand, Japan, Republic of Korea, Hong Kong, Taiwan, Singapore, Malaysia or Macau within 14 days, follow the specific advice for returning travellers.
Call 111 now if you've been:
to Wuhan or Hubei Province in China in the last 14 days (even if you do not have symptoms)
to other parts of China, including Macau and Hong Kong, in the last 14 days and have a cough, high temperature or shortness of breath (even if it's mild)
to Thailand, Japan, Taiwan, Singapore, Republic of Korea or Malaysia in the last 14 days and have a cough, high temperature or shortness of breath (even if it's mild)
in close contact with someone with confirmed coronavirus
Do not go to a GP surgery, community pharmacy or hospital. Call 111, stay indoors and avoid close contact with other people.
Further information is available on www.nhs.uk.
Like the common cold, coronavirus infection usually occurs through close contact with a person with novel coronavirus via cough and sneezes or hand contact. A person can also be infected by touching contaminated surfaces if they do not wash their hands.
The risk of being in close contact with a person with coronavirus or contaminated surfaces is very low at the current time, as members of the public who have visited Wuhan or Hubei province, China are currently in isolation.
Testing of suspected coronavirus cases is carried out in line with strict regulations. This means that suspected cases are kept in isolation, away from public areas of the hospital and returned home also in isolation.
Any equipment that come into contact with suspected cases are thoroughly cleaned as appropriate. Specific guidance has also been shared with NHS staff to help safeguard them and others. Patients can be reassured that their safety is a top priority, and are encouraged to attend all appointments as usual.
Everyone is being reminded to follow Public Health England advice to:
Always carry tissues with you and use them to catch your cough or sneeze. Then bin the tissue, and wash your hands, or use a sanitiser gel.
Wash your hands often with soap and water, especially after using public transport. Use a sanitiser gel if soap and water are not available.
Avoid touching your eyes, nose and mouth with unwashed hands.
Avoid close contact with people who are unwell.
For further information on Coronavirus, please follow the links below:
10th Sep 2019
Sepsis
What is sepsis?
Sepsis (also known as blood poisoning) is the immune system's overreaction to an infection or injury. Normally our immune system fights infection – but sometimes, for reasons we don't yet understand, it attacks our body's own organs and tissues. If not treated immediately, sepsis can result in organ failure and death. Yet with early diagnosis, it can be treated with antibiotics.
Symptoms
Sepsis can initially look like flu, gastroenteritis or a chest infection. There is no one sign, and symptoms present differently between adults and children.
How to spot sepsis in adults
Seek medical help urgently if you (or another adult) develop any of these signs:
Slurred speech or confusion
Extreme shivering or muscle pain
Passing no urine (in a day)
Severe breathlessness
It feels like you're going to die
Skin mottled or discoloured
How to spot sepsis in children
If your child is unwell with either a fever or very low temperature (or has had a fever in the last 24 hours), call 999 and just ask: could it be sepsis? A child may have sepsis if he or she:
Is breathing very fast
Has a 'fit' or convulsion
Looks mottled, bluish, or pale
Has a rash that does not fade when you press it
Is very lethargic or difficult to wake
Feels abnormally cold to touch
A child under 5 may have sepsis if he or she:
Is not feeding
Is vomiting repeatedly
Has not passed urine for 12 hours
Did you know:
25,000 children are affected by sepsis each year in the UK
1/4 of all sepsis survivors suffer permanent, life-changing after effects
5 people are killed by sepsis every hour in the UK
For further information please visit the UK Sepsis Trust website - https://sepsistrust.org/